We have recently completed an exciting new Veridian collection for Yale University, specifically for the historic Yale Daily News.
The Yale Daily News was founded on January 28, 1878, and is the oldest college daily newspaper published in the United States. Since its inception, it has been the primary source of news and debate for the students of Yale, and many of its contributors have gone on to prominent careers in journalism and public life.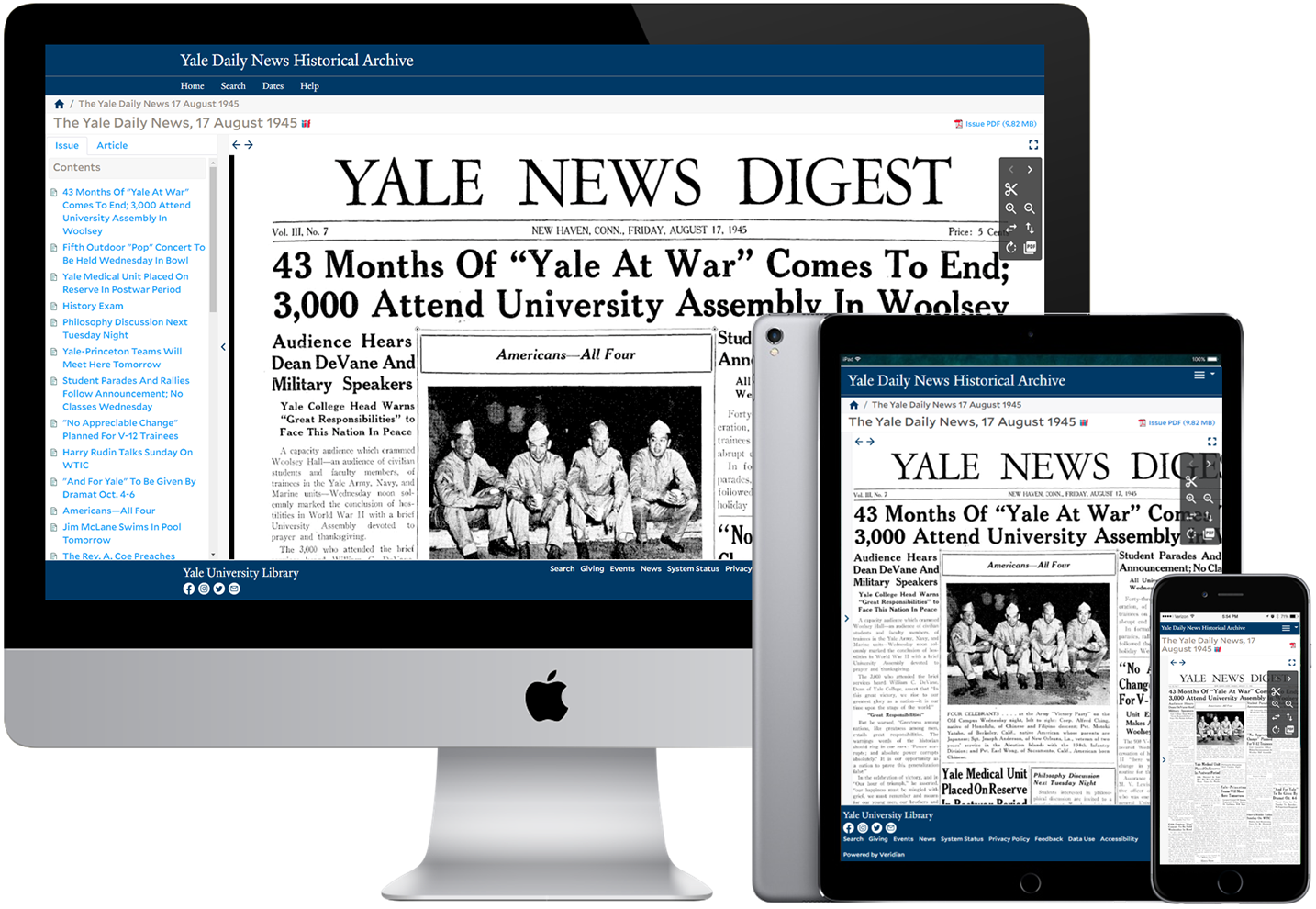 As part of Yale's move to Veridian, we converted their CONTENTdm proprietary article-level data to industry standard METS/ALTO with article segmentation, which could then be ingested into Veridian. This was a similar process to the recent CONTENTdm to METS/ALTO conversion for Lehigh University.
We completed the data migration to Veridian in December 2020, launching the new collection in early 2021. The Veridian team are pleased to have played a part in preserving such a historic archive.