One of the oldest and most diverse family of collections the Veridian team works with, Ulukau (the Hawaiian Electronic Library), has just launched a striking new visual design framework. The refreshed design currently spans three digital collections: a new homepage collection, an updated books collection and an updated dictionary collection.
The main goal of this project was to enhance Ulukau's accessibility and usability by creating a visual design that instantly informs the user of the breadth of content available; there are more than 20 individual digital collections within Ulukau! Plus, with the dictionaries collection recording a new search submitted every ~4 seconds, and a word definition viewed every ~7 seconds, it is well-used by both the Hawaiian and wider global community.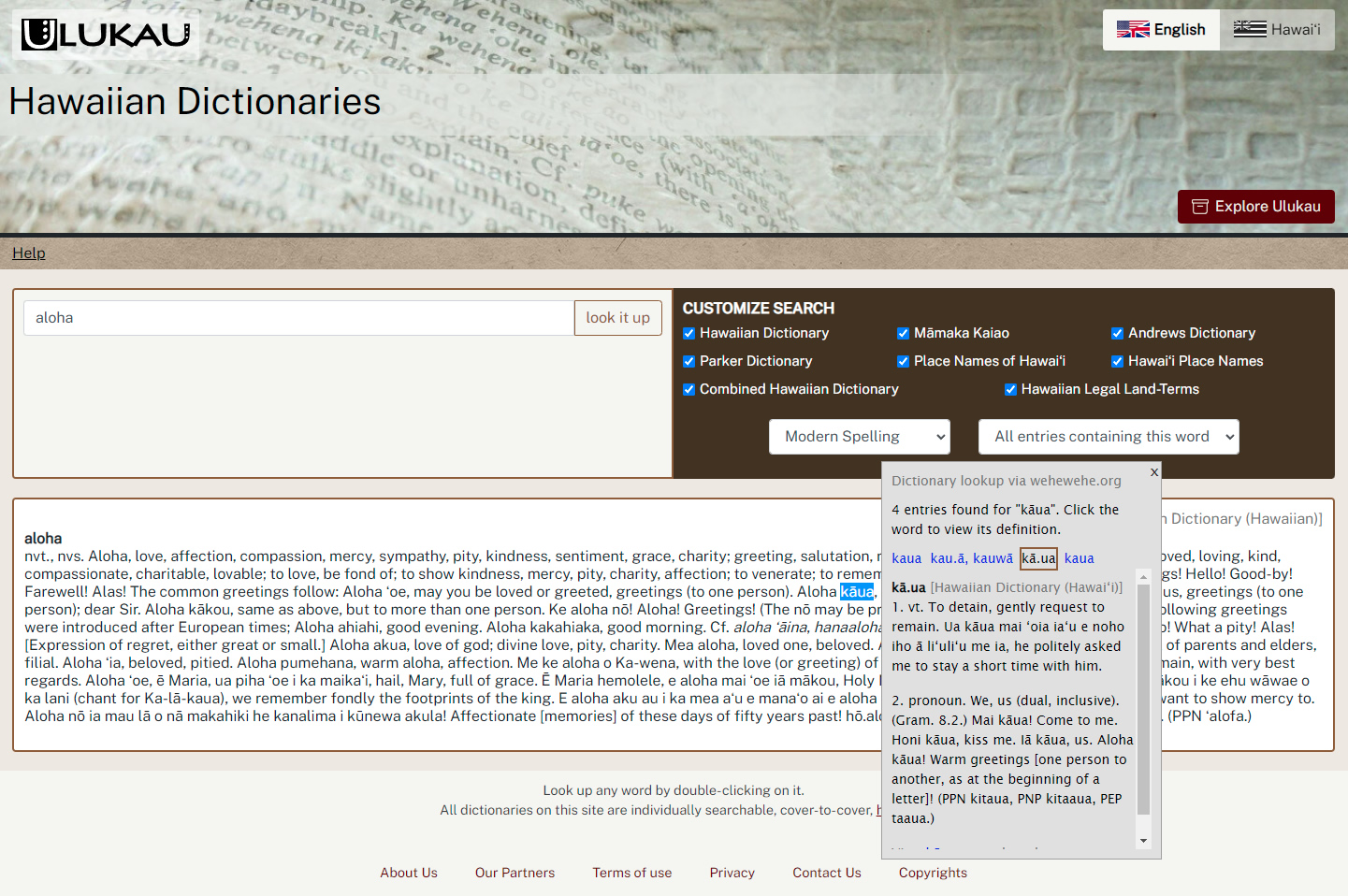 In approaching the new visual design framework, we aimed to achieve a modern and timeless look (as much as is possible with visual web-based design) that did justice to the variety of rich content available via Ulukau's multilingual web interface. Cohesiveness was critical, as well as ensuring that Hawaiian cultural elements came through clearly, which guided the careful development of hero images and thumbnails.
One new feature that speaks to the increased accessibility and usability is the 'Explore Ulukau' button, which means users can be guided around the site and discover new content they might have otherwise missed. In 2022, it is also important that the design is responsive and displays well on the wide range of devices with different screen sizes available today.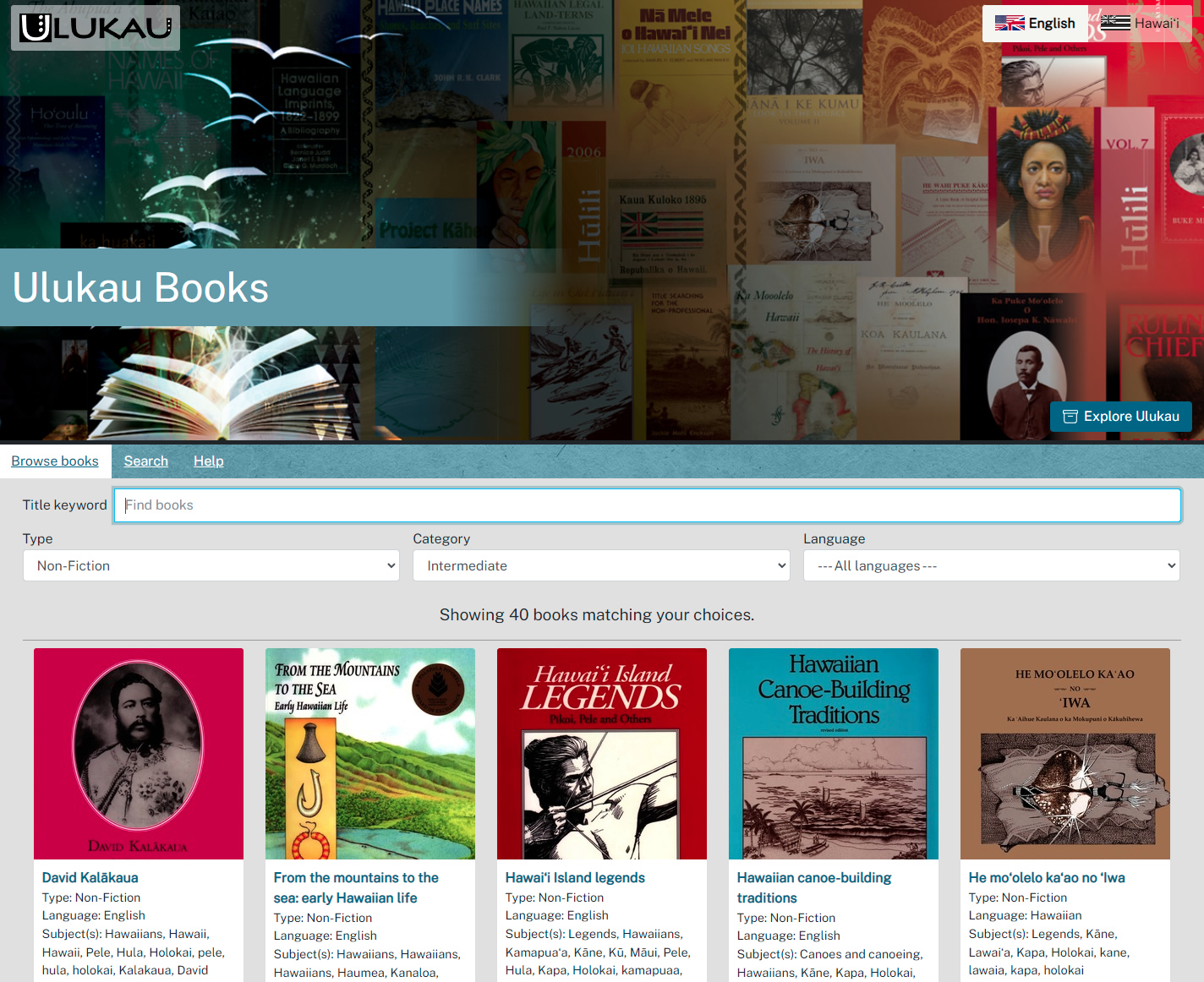 This work has been planned for some time and will be of great benefit to the Hawaiian-language community and wider public, so it was satisfying to see the project launch at the start of this month. With these three components now launched, the Veridian team will look to roll out the new design framework to more Ulukau collections in the coming months.