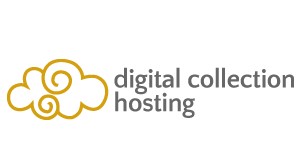 One of the Veridian services we offer to newspaper digitization projects is hosting. While many libraries choose to license Veridian software and host their own collections about half of those using Veridian outsource the hosting to us.
Our cloud-based hosting platform is built on Amazon Web Services, the largest, most successful and most complete cloud infrastructure currently available. Most collections are hosted in Northern Virginia, though we can also offer hosting in other locations on request.
Features
Fast, easy, reliable, and fully supported. We do everything for you — no need to deal with the complexity of your institutional or city IT department.
Worry free — we back up all your data, including all user-generated data (comments, tags, OCR corrections, etc).

Disaster recovery backups are stored on separate servers in distinct locations to those used for hosting the live sites, so in the unlikely event that your collection data is compromised, we will always have a copy safely archived.

Choose your own domain name. To your online patrons it's impossible to tell if the collection is hosted by your library or on our hosting platform.
Significantly better than 99.9% uptime. And in the rare event that something goes wrong you have our full support to get it up and running again quickly.
Due to economies of scale outsourced hosting may actually cost less than owning your own servers.